Spring grade out: Safety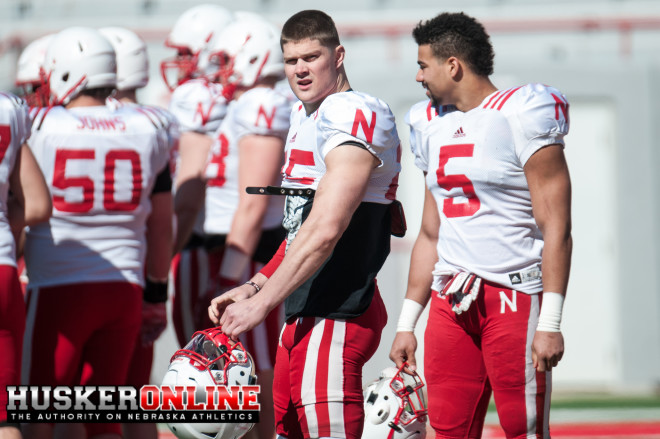 We continue our spring grade outs today by giving our final take on the safety position. The Huskers will be led at safety by senior Nate Gerry.
What we learned: Spring injuries delayed overall position analysis
When you look at the safety position coming out of the spring, what we know right now is senior Nate Gerry will be a starter, but the spot next to him is still very much wide open.
Kieron Williams took a lot of reps with the No. 1 defense, but Aaron Williams did as well once he got back from his early spring injury. Another guy that made some noise was redshirt freshman Avery Anderson, who looked very impressive this spring.
The guy that could shake things up though is sophomore Antonio Reed, who missed the spring with an injury. Reed looked great in the bowl game last year against UCLA and is a physical presence on the back end that could really help this defense long term.
Biggest spring concern: Who starts next to Gerry?
If you were to have a concern right now, there is no clear cut guy that's emerged to win the starting job.
Neither Kieron Williams and Aaron Williams showed enough that they deserve to be called the starter coming out of the spring.
If anything, Anderson played as well or better than both of them, and he demonstrated the best ball skills coming up with multiple interceptions in scrimmage situations.
Spring surprise: Banker taking over coaching the safeties
As spring ball started, head coach Mike Riley tried to slip a curve ball past the media by assigning defensive coordinator Mark Banker to coach the safeties, and using Brian Stewart to coach the cornerbacks.
This move wasn't announced in any kind of formal release, but it was something Riley felt needed to be done for the long term growth of the position. Riley tried letting Banker only handle coordinator duties, but he felt having one guy coach the entire secondary was too much of a load, which is why he had Banker take over the safeties.
Before you had the entire secondary in one meeting room. Now they are divided up into two.
Looking ahead: Can Anderson continue to make a push?
I'll be really intrigued with how Anderson's spring will be viewed for the long term? Did he show enough to garner some reps with the top defense in fall camp, or will he be more of a special teams contributor in 2016?
When Reed comes back from his injury, there's no doubt he's going to get reps. How will they balance that with guys like Anderson, Aaron Williams and Kieron Williams?