Saturday fall camp nuggets
[rl]Here are some quick notes and observations to pass along from Nebraska's half-pads practice inside Memorial Stadium on Saturday afternoon.
***Riley also said Foster (ankle) was recovering "remarkably well" and might potentially be ready to return for the BYU game. However, Riley added that he doubted Foster would be back by then.
***Riley gave a breakdown of what Nebraska's first game week schedule would look like. The Huskers will have the entire day off on Sunday and then return for a shorter practice in shells on Monday. Nebraska will then hold two straight longer practices in full pads on Tuesday and Wednesday and then another shorter session in shells on Thursday. Friday will be a helmets-only walk thru.
***Starting Monday, Riley said Nebraska would "rarely" do full tackling in practice during the season.
***Riley said he's feeling better about NU having a consistent running game going into the opener. He said they have a versatile rushing game not only with their running backs, but also with receivers and quarterbacks working in that will allow them to attack defenses in a variety of ways.
***Riley said one the biggest things he still wants to see from his offense is making big plays of 20 yards as much as possible. He thinks the offense is capable of that big play ability, but they need to make it happen come game day.
***On defense, Riley said Nebraska's biggest keys are having better open field tackling and preventing big plays in the passing game.
***Asked his thoughts on how the wide receivers have played this fall despite all of the injury issues the group has faced, Riley said they're still not as good as they can be.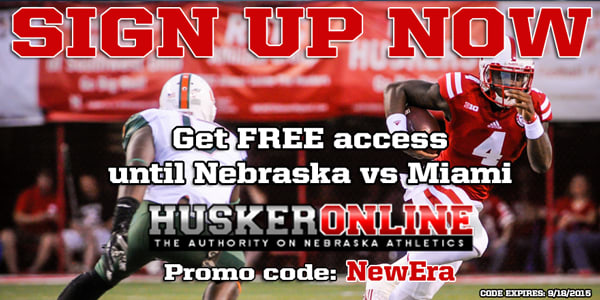 [rl]