Notes: No word yet on Lewis status as captain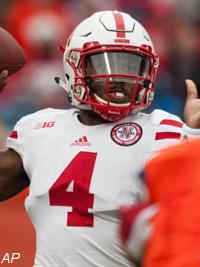 Click
Here
to view this video.
[rl]On top of trying to explain how Nebraska let another game slip away in the final seconds in a 14-13 loss at Illinois, head coach
Mike Riley
also had to address yet another incident involving left tackle and senior captain
Alex Lewis
that has stirred up the fan base once again.
As the Huskers were leaving the field following the loss, Lewis was seen by multiple media members blowing kisses to NU fans who had made the trip to Champaign, Ill., for the game and half-heartedly yelling, "I'm sorry we suck!" with a grin.
When reports of his actions soon surfaced, it understandably caused a notable reaction from Husker fans and media to the point where some were calling for Lewis to be stripped of his captainship. Their reasoning was that this was his second outburst in the past three weeks, as he also condemned NU fans via social media following the overtime loss at Miami.
Riley declined to go into much detail on the situation when asked about it during Monday's weekly press conference at Memorial Stadium.
"I haven't so I'm not going to say a lot about that," Riley said. "Obviously we're really disappointed and it's not a reflection of who we want to be… I'm going to talk to him today. They had the day off yesterday so I didn't see him. I don't really have anything more to say about it until I talk to him."
Lewis, who is the oldest player on Nebraska's roster at 23 years old, has started the past 18 games since making his debut as a Husker last season.
Whether Lewis' status as one of NU's six team captains changes when Riley does have a chance to meet with him remains to be seen, but senior defensive end
Jack Gangwish
said he and the rest of the captains have already addressed the situation with Lewis.
Gangwish said it wasn't his decision whether Lewis should remain a captain going forward, but as far as he was concerned, he will continue to view Lewis in that role.
"However you want to look at the decisions that he's made, he's heard from the leaders in this program and on this team," Gangwish said. "He knows what's expected of him and he's aware of what's going on. No, I didn't take it upon myself to correct Alex Lewis, but right now the direction with this team is clear."
Quick hits
***Riley said defensive tackle
Kevin Maurice
, who made his first career start and had a career-high eight tackles vs. Illinois, suffered a stress fracture in his foot and would be in a protective boot for the next four weeks.
***With
Kevin Williams
(hand) expected to be out again this week vs. Wisconsin and
Vincent Valentine
's status (ankle) still in doubt, Riley said Nebraska would have to get creative on the defensive line. He said
Greg McMullen
moving from end to tackle was a "real" possibility, and the last option they want to do is pull
Carlos Davis
out of his redshirt.
***Riley said the crucial third down play at the end of the game vs. Illinois was called as a run, but he blames himself "for the training of it" and that quarterback
Tommy Armstrong
just reacted to the play. He said the call is normally a pass play, but they reiterated that they wanted it to be a run when it was signaled in from the sideline.
***Armstrong said play all happened so fast because the call didn't get in until about eight seconds left on the play clock. He said he knew the play was called a run, but the pressure caused him to try to make a play and he threw it. His mindset was that losing yards would knock them out of field goal range, so he didn't want to take a loss with a sack.
Armstrong took full blame for the play, and knows that if he took the sack NU would run down the clock and probably win the game. "It's on me," he said.
***Riley said his message to discouraged fans is that he understands why they would be nervous about the 2-3 start, and he knows the team has to play better and win some games.
"That's the nature of this thing, and I get it…" Riley said. "That's the beauty of this place. I wouldn't trade it at all."
***Riley said they have recognized that
Andy Janovich
and
Devine Ozigbo
need to be playing, and admitted it's taken them too long to figure that out, especially with Janovich.
***Riley said in retrospect they probably should have had
Jordan Westerkamp
handle the first punt return against Illinois instead of
De'Mornay Pierson-El
, who muffed his first return of the season in the first quarter. The intention is to continue to get Pierson-El more in involved both in the offense and in the return game.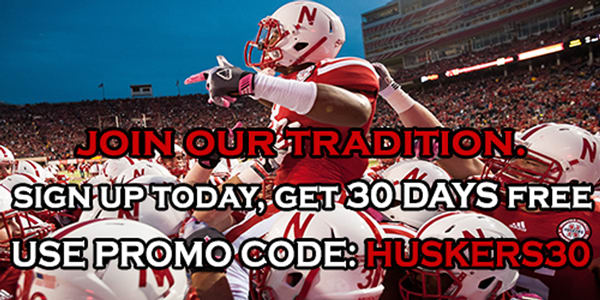 Click
Here
to view this Link.