Notes: Huskers searching for balance on offense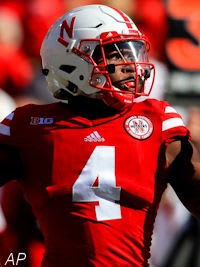 Click
Here
to view this video.
[rl]After lighting it up all through non-conference play and at one point being one of the most potent units in the Big Ten, Nebraska's offense has regressed significantly during two straight losses to open league play.
In a 14-13 loss at Illinois and then last week's 23-21 defeat at home to Wisconsin, the Huskers have lacked the explosive plays it saw so often earlier in the year, particularly from quarterback
Tommy Armstrong
and the passing game. Over the first two weeks of conference play so far, NU ranks seventh in the Big Ten with 17.0 points per game, 10th with 308.5 yards of total offense per game, and 12th with just 117.0 passing yards per game.
Once the conference's top passer after the first four weeks, Armstrong has completed just 21-of-59 passes (35.6 percent) for 234 yards, a touchdown and an interception in two league games. He does not rank among the Big Ten's top 10 in pass efficiency, total offense, or scoring during that span.
"It's pretty evident that we have lost our ability to have an effective balance," head coach
Mike Riley
said. "We ran the ball OK and had decent rushing numbers. When you look at the total consistency of rushing in the game itself, it was just Ok. But our inability to have balance with the passing game was really obviously evident to everybody.
"Our explosive plays have gone way down. We have to really define what we can do in the passing game, and then fit it with what we need to do in the games and really recommit ourselves to the definition of what it is that we can do."
Riley made sure to point out that Nebraska's offensive drop off was a result of many other issues than just Armstrong's play, and that the coaching staff's goal from here on out was to evaluate the personnel around him in certain situations to allow Armstrong to maximize the "ample weapons" at his disposal.
To do that, Riley said it wouldn't be so much a matter to throwing the ball more to get Armstrong going, but being more definitive and selective in where he goes with the ball on passing plays. One way Riley thinks the staff can help in that regard is to better utilize the screen game.
"I just think it's a lack of rhythm," said junior receiver
Jordan Westerkamp
, who has just three catches for 18 yards in Big Ten play. "Personally, I could've made some more plays to help us get into a rhythm. But for the most part, I think that's what it is, just not being able to get something going and stick with it."
Going into last week's matchup with Wisconsin, Riley said the game plan was to try and commit to the running game early and often in order to take some of the pressure off of Armstrong. While the Huskers gained 196 yards on 37 attempts against the Badgers, Riley said not being able to supplement that with big plays through the air left NU very limited with the ball.
"When you're playing good defenses, you're not going to just (run the entire game)," Riley said. "That's why I say even if the balance is just being more efficient and not necessarily more times, if you're more efficient in the times that you do (pass), you can still run more and pass not as much. The efficiency of the passing will still keep how you do, because you've got to open that thing up at some point."
Quick hits
***Riley said linebacker
Michael Rose-Ivey
(knee) and defensive tackle
Kevin Williams
(hand) were both upgraded from out to questionable this week and will be evaluated as the week goes on.
***Riley said right tackle
Nick Gates
would be out vs. Minnesota with a high ankle sprain.
***Riley also said linebacker
Chris Weber
would be day-to-day with a neck injury.
***Riley said the running back rotation would continue to be situational with different players handling different roles. He said
Terrell Newby
was still the No. 1 and was the most versatile back, and
Imani Cross
would continue to handle short-yardage situations.
Devine Ozigbo
will be the top backup to Newby when he needs a break.
Andy Janovich
will also continue to have a role, as Riley called him one of NU's best players on the team.
***Westerkamp said Armstrong always does a good job blocking out the negativity around him, and he's handling himself the same way as he always does coming off Saturday's loss.
***Riley said NU's pass defense is getting better, and that NU had eight pass breakups vs. UW.
***Riley said
Vincent Valentine
was able to play around 50 snaps after being questionable all week with an ankle injury.
***Riley said they counted 12 missed tackles on Saturday.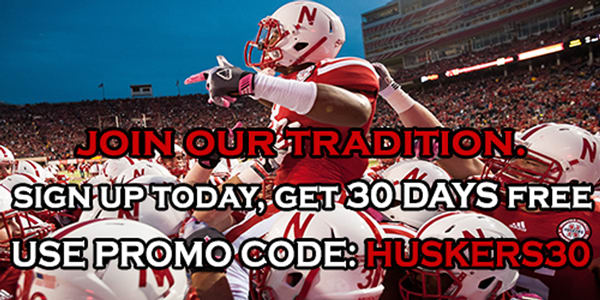 Click
Here
to view this Link.