Notes: Huskers know running game is key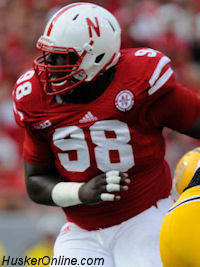 Click
Here
to view this video.
[rl]As offensive coordinator
Danny Langsdorf
re-watched the film from Nebraska's 14-13 loss to Illinois last week, he couldn't help but think "what if" when it came to some of the play calling decisions, especially late in the game.
While he didn't regret some of the pass plays he dialed up in the windy conditions that came an errant throw or a dropped ball away from being big gains, he admitted that the Huskers should have been more consistent with their power running attack.
Though it took longer than most fans would have liked, NU finally started to lean on its running game late in the fourth quarter, and it nearly sealed the victory in the final minutes. Freshman running back
Devine Ozigbo
and fullback
Andy Janovich
carried the ball a combined eight times on the last offensive drive and chewed more than four minutes off the game clock.
Miscommunication on a pivotal third-and-seven play ended up being the turning point in the Fighting Illini comeback, but Langsdorf knows sticking to the run will be in Nebraska's best interest this week vs. Wisconsin and on through the rest of the season.
"Especially hindsight, when you look at our past production, we definitely have to look at it and establish it early and stay with it," Langsdorf said. "I think we were so out of sync in finding our niche running - we would run power for seven yards and then lose two on it. Then we would run stretch for 20 and then lose four. So the inconsistency of some of the runs might have chased us out of it too early.
"If we can continue to pound it, get four yards and come back and hit another one and not lose yards on the play, I think you get more confidence in the repeatable runs. I think that's where early in the game probably the inconsistency and not really finding our niche until late chased out of it a little bit early. But definitely have to be a physical running team and do that more often and earlier for sure."
One way the Huskers plan to stay with a power running game is by keeping Ozigbo and Janovich as the primary ball carriers against the Badgers, with junior
Terrell Newby
, who has started the first five games of the year, still working in on certain plays and situations.
"I think you'll see that combination probably again," Langsdorf said. "I think it's a good change of pace for us, and we want Newby in there a little bit too. We're not just shelving him. He's got some specific plays that we like him on…
"We've gotten some good, hard runs from Andy. You've seen that in the short yardage and when he's been the feature back. So I've been pleased with his play. He brings a physical presence that's been outstanding. Then Devine went in there and gave us some hard yards. So those two mixing it up with Terrell gives us a good mix."
It's not as if Nebraska has any plans of moving too far away from its passing game, which leads the Big Ten and ranks 28th nationally at 280.8 yards per game. More than anything, the key for Langsdorf and head coach
Mike Riley
will be finding the right balance of run and pass calls and knowing when to lean on one or the other.
"It's a huge deal," Langsdorf said. "I think not being one-dimensional is important, and we don't want to be pass heavy. We've probably have gotten that way at some times. I think you've seen when we've been balanced and had good production on runs and passes we've moved pretty well. So I think we have to be multi-dimensional but also get that run going earlier and stay with it more."
Quick hits
***The good news for Nebraska on the injury front was that defensive tackle 
Vincent Valentine
was in pads and practicing on Tuesday after missing the past two games with an ankle injury.
***The bad injury news was the defensive tackle
Kevin Williams
(hand), cornerback
Daniel Davie
(groin), linebacker
Josh Banderas
(groin), and now defensive end
Freedom Akinmoladun
all sat out of Tuesday's session. Akinmoladun had his right knee wrapped but did not have a noticeable limp, while Banderas was not present for the early portion of practice.
***For the second practice in a row, defensive lineman
Greg McMullen
was not wearing a Blackshirt. We'll have to wait until head coach
Mike Riley
addresses the media again on Thursday to get confirmation on what's going on there.
***Langsdorf said they want to continue to get
De'Mornay Pierson-El
more involved in the offense now that he's back off his foot injury, but they're still going to be careful with not using him too much too soon. Langsdorf said Pierson-El's foot was "still tender", but as he continues to get healthier and more comfortable with the offense he will become more and more of a factor.
***Langsdorf said the Huskers had "a great walk-thru" practice on Monday and then a "sharp, spirited" practice on Tuesday, which was encouraging that the attitude was still positive coming off a third disappointing loss last week.
***
Stanley Morgan
said the wide receivers have been keeping a tally of successful blocks by the unit all season, and that
Alonzo Moore
was leading the way in points by a notable margin.
***Both Pierson-El and
Jordan Westerkamp
were fielding punts during the special teams portion of practice.
***Williams said Wisconsin's secondary was as good as they've faced and the Badgers will play more press coverage than NU has seen all season. Williams said he doesn't think UW has given up a pass play over 40 yards all season long.
***Williams said the biggest thing his receivers needed to do to handle the press coverage was have a plan to get off the line and rely on their training to execute it. They can't allow Wisconsin to disrupt their routes and timing by not getting off the line and into their routes.
***Right tackle
Nick Gates
said he feels the offensive line as a unit has to be tough up front and get the running game going. "If you can't run the ball, you're not going to win this game," he said.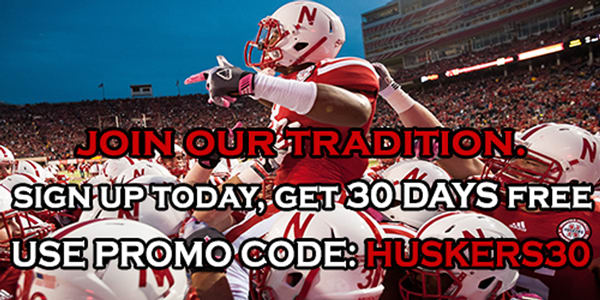 Click
Here
to view this Link.
[rl]