New defense might be easier, but not basic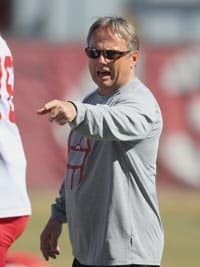 [rl]Before Nebraska officially kicked off fall camp earlier this month, much of the talk from the defensive players was about how much simpler their new system under
Mark Banker
was compared to the previous scheme. In fact, some of the comments about the ease of the defense created some concern that it might actually be a little too basic.
"We get one read and then you go," junior linebacker
Josh Banderas
said during NU's fall camp press conference. "It's just like high school was. There's no thinking. Before in our old defense, it kind of got you paralysis by analysis. You start thinking too much and you freeze up. That's what kind of caught some of us. But this defense is new. You guys are probably going to think we're blitzing every play."
The next time Banker saw Banderas, he made sure to tell his starting MIKE linebacker and the rest of the Husker defenders that he didn't exactly appreciate how simple they were making his system out to be.
"We've gotten rid of the newness with each other," Banker said with a smile. "So when we came back (for fall camp) - I told Bando after one of the early press conferences, I said, 'Hey, you guys are making a little too much of this. I'm starting to get offended a little bit.'"
Banker clarified what his players meant when describing how much easier it's been to pick up the new defense than it was in Bo Pelini's scheme. In general terms, Banker credited straightforward terminology for play calls as opposed to random words like "Crazy" or "Psycho" to label different pressures or coverages.
Another aspect that has helped with the players' learning process has been that most of the schemes are broken down between the three levels of the defense. That means the front four, linebackers and defensive backs all have their own specific assignments on each call, and they don't have to worry as much about what the other groups are doing.
In Nebraska's base package, each defender's keys on a given play are for the same opposing player regardless of whether it's a run or pass, so there's far less thinking before the snap.
Overall, Banker said he's been happy with how well the Huskers have grasped the defense thus far over the course of the spring and summer, but even with how much more comfortable the players have been with the system, there is still plenty of improvement left to be made.
"I'm glad to hear that they think it's simple, but again, to finish that thought with Bando, I told the whole group, I said 'If we think this is so simple, then we should be right from a standpoint of alignment, assignment and responsibility on every play," Banker said.
"They're doing well. It's not without mistakes here and there, but that's something that we've been working on this week going into more or less the second week of practice. We're OK with somebody making a mistake, because they're not perfect."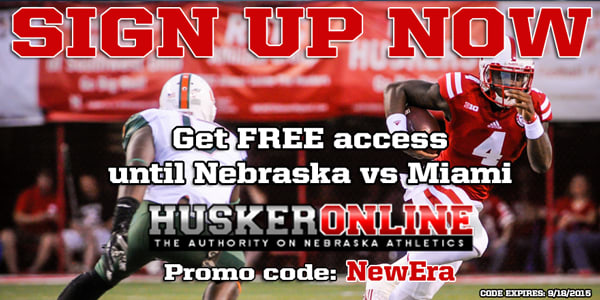 Click
Here
to view this Link.