Nebraska lands high upside DE Jimari Butler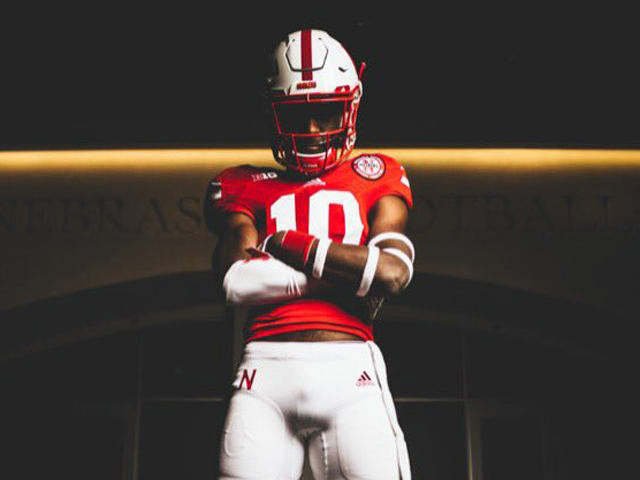 Jimari Butler was not even thinking about playing football this time a year ago. The 6-foot-4, 210 pound senior at Mobile (Ala.) Murphy was all about hoops.
He decided to put the pads back on in the spring, he played his senior season and that was one of the smartest decisions he has made to date.
Butler landed double-digit Power 5 offers and he has committed to Nebraska over TCU. He is planning to sign with the Huskers Wednesday.
He took official visits to both schools and he felt at home in Lincoln.
"I really don't know when it hit me that Nebraska was the school," said Butler. "When I took the visit out there I was committed to Tennessee, but I just loved it.
"I love the city. It reminds me of Mobile a lot. I really just love everything about Nebraska.
"I gave Nebraska the news Sunday when I got off the plane getting back from Texas. Coach Chinander was fired up when I told him.
"It came down to Nebraska and TCU and Nebraska won in the end. I felt like I was at home at Nebraska. The coaches care about you more than just a football player, the city loves the football team, Nebraska also feels like I'm at home in Mobile. I just love it all at Nebraska.
"It all happened so fast for me. I never pictured myself as a college football player. It is really an awesome feeling to be committed to Nebraska."
Butler is an athlete. He is a long, rangy rush end with speed, bend and a lot of room to grow. His first love is basketball, so he gave up football after middle school to focus on that until last spring. He picked up a few offers late summer, then after his senior film got out, new offers came in quickly. He is still a raw player, but when you look at him, you see potential and raw athleticism. He flashed often this season due to his quickness, twitch and hustle. Scott Frost and his staff have a chance to get a real steal out of Alabama in Butler.