Nebraska drops their third game of the weekend 3-2 to Arizona
The Nebraska baseball team (1-5, 0-0) wrapped up their weekend at the Tony Gwynn Legacy tournament with a 3-2 loss to Arizona (5-2, 0-0). This loss marked the fifth in a row for the Huskers, and a weekend sweep at the tournament in San Diego.
NU's struggles at the plate were too much to overcome against the Wildcats on Sunday. After giving up yet another early lead in the sixth inning and going down 3-1, the Big Red managed only two hits the rest of the game.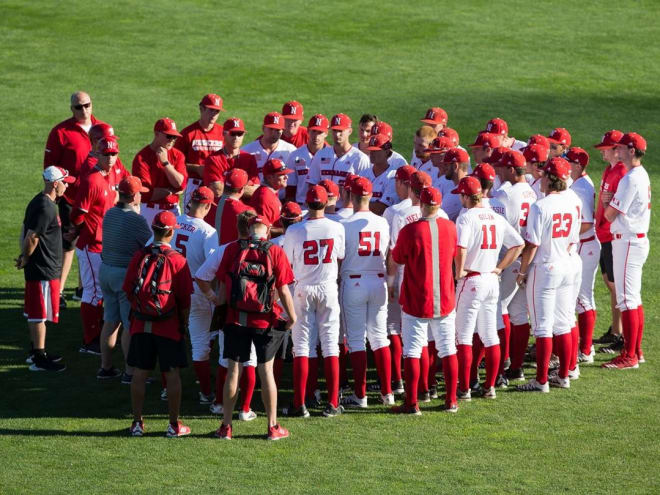 Offense unable to gain momentum
With only three hits, the Huskers scored two runs and accounted for the least amount of hits they have had this season. NU's first run came in the second inning after freshman Leighton Banjoff hit a single to right field, followed by an error from the Wildcats that left runners on first and third. The next at-bat, Banjoff scored on a sacrifice fly ball to right field.
It wasn't until the eighth inning that Nebraska was able to score an earned run when sophomore Cam Chick hit a solo home run to right field. After this solo shot, NU was unable to get another man on base, let alone another hit.
Solid pitching had short blips
Sophomore Cade Povich got the Sunday start for the Big Red again and delivered plenty of strikeouts. Through his first five innings Povich tallied up six strikeouts and only gave up two hits. However, one of those hits was a solo home run to the Arizona junior Blake Paugh. Although Povich started his day well, in the sixth inning he gave up a base hit, followed by another home run from Paugh. All three wildcat runs were batted in By Paugh on only two swings.
Along with the eight strikeouts that Povich accounted for, the Huskers had ten total strikeouts on the day. Povich went 5.2 innings and was charged with 3 earned runs.
"The teams that are mentally tough, and the players that are mentally tough just find a way to put whatever happened in the past aside, good or bad, and just go out and compete your best that day."
— Head Coach Will Bolt
What's Next?
Nebraska will head to Tempe, Ariz. next weekend where they will face off against Arizona State in a three-game series.
First pitch is set for 7:30 p.m. CST on Friday and Saturday, followed by a 1:30 p.m. CST start time on Sunday.