Late rally by Bakersfield dooms Huskers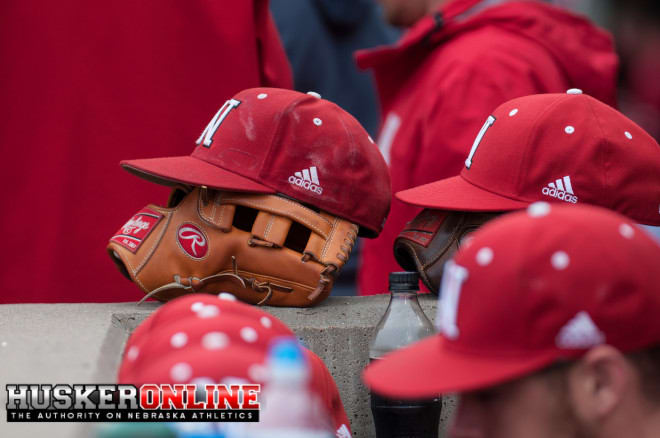 The Nebraska baseball team's (9-9) four-game winning streak came to an end Tuesday night following an 8-6 loss against Cal State Bakersfield (11-5).
The Husker pitchers just couldn't put it together tonight. Sophomore pitcher Matt Waldron had a rough outing as he gave up 11 hits, four runs and struck out two batters in six innings. Waldron threw a season-high 126 pitches on the night, which is also the most by any NU pitcher this year.
"He's pretty durable," head coach Darin Erstad said. "He had a full week of rest, there's no pitching in the middle of the week and he was doing good, so we kind of rolled with it."
It started with CSU Bakersfield striking in the first inning as senior Ryan Grotjohn hit a two-run single to right field to open up a quick 2-0 advantage.
NU would respond in the fourth inning with a single by junior Luis Alvarado that would bring in Scott Schreiber. Later on in the inning, Raburn advanced to first on a throwing error by the Roadrunners that allowed Alvarado to score and give the Huskers a 3-2 lead.
Despite Waldron's rough outing, NU's offense kept them in the game as they totaled up 13 hits, including three from Schreiber and junior outfielder Jake Meyers.
The Huskers seemed to have the game in the bag late in the eighth inning. Nebraska led 6-4 with two outs, but that's when Bakersfield decided to turn it up a notch.
Sophomore closer Chad Luensmann couldn't get it done late in the game, as CSU rallied off three straight two-out singles. Then Luensmann committed a bases loaded balk on the next batter that scored a run. He followed it up with a five-pitch walk and then gave up a two-run single into right field.
Despite, the late game struggles, Erstad seemed upbeat on his post game radio show.
"I'm really proud of our guys," Erstad said. "Tough place to come in and play. We faced some adversity and we fought back. We haven't done that too often."
NU (9-9) will have no time to rest before its next game, as it will travel for its first true road series of the season at Cal Poly on Thursday for an 8 p.m. pitch.
"We will be just fine," Erstad said. "We are good at separating stuff. Our boys will get some work in tomorrow and we'll be ready. Cal Poly is playing well."
The Huskers will have a game on Thursday, Friday and a doubleheader on Saturday. As always stay tuned to HuskerOnline for complete coverage of this weekend's series.