HOLs Top 40 Players for 2015: 36-40
Voting Criteria: Player's importance to the team in 2015, talent and potential for the upcoming season. A player's long term/NFL potential was not taken into consideration.
Voting Panel: HuskerOnline.com publisher Sean Callahan, HuskerOnline.com senior writer Robin Washut and HuskerOnline.com staff writer Dan Hoppen
Click
Here
to view this video.
Click
Here
to view this Link.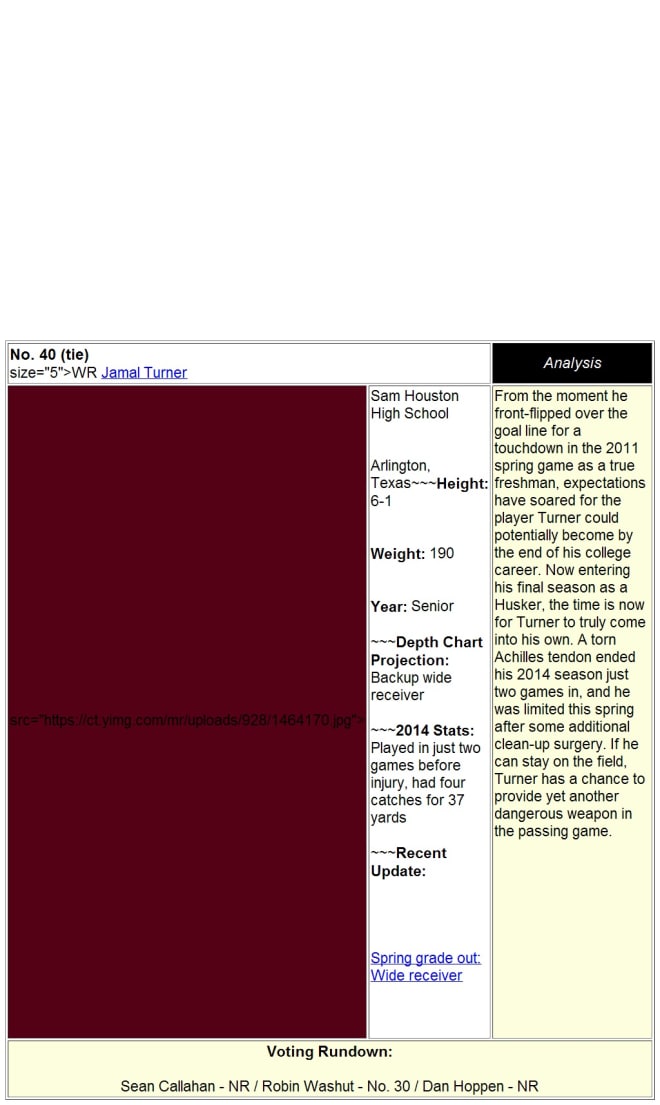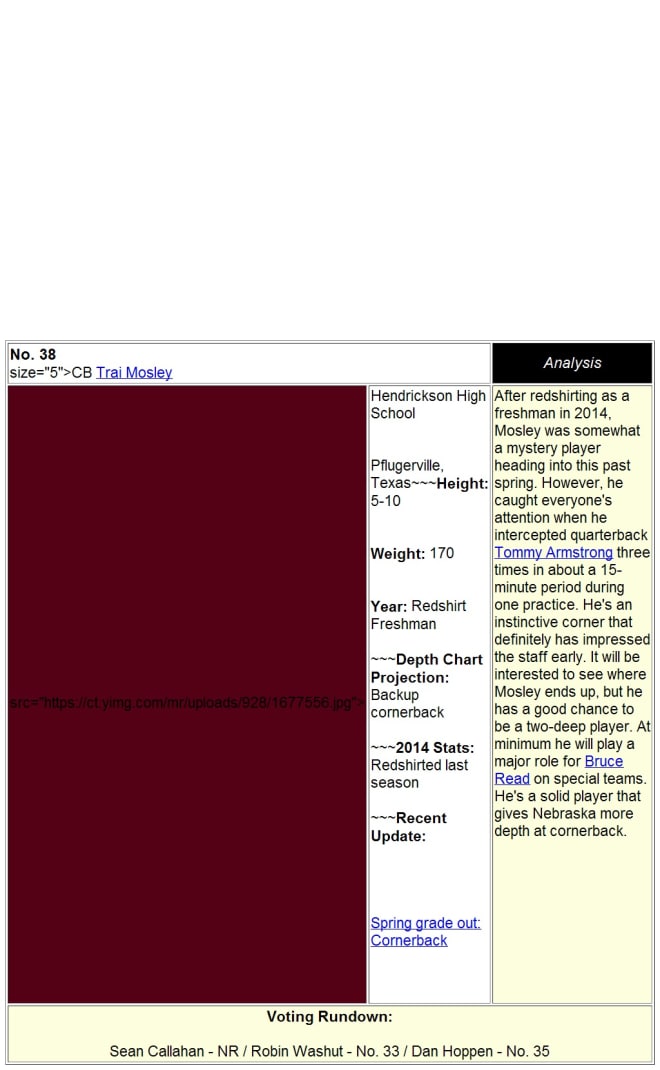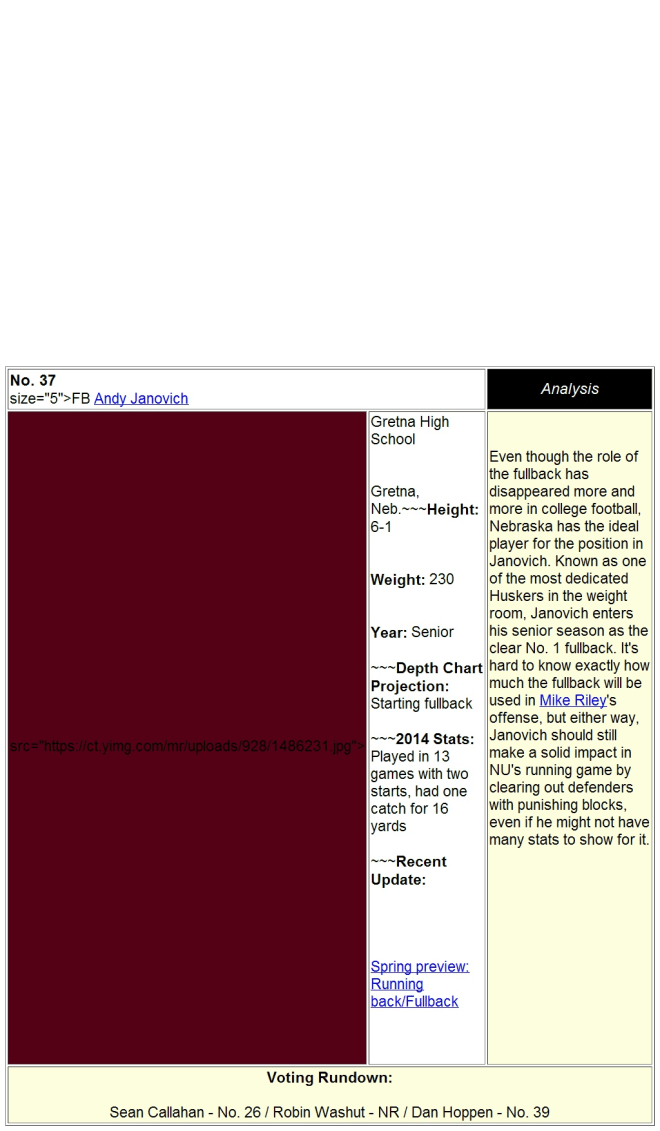 NEXT UP: Ranking No. 31-35
[rl]