Gates bouncing back with impressive fall camp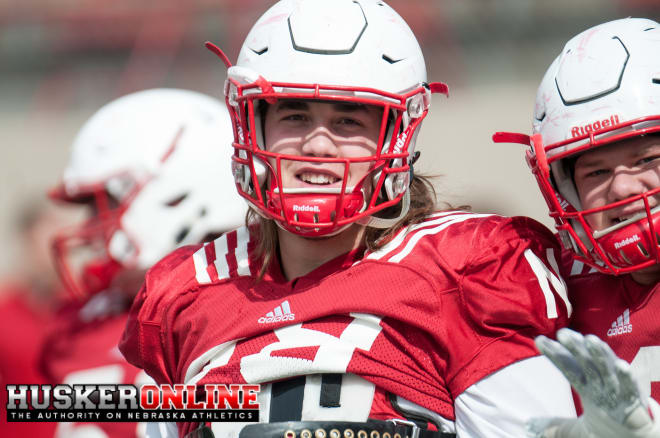 There was a point about midway through spring practices that Nick Gates knew it was time to get his mind right.
After fighting through an ankle injury nearly the entire second half of last season and then ending his sophomore year with one of his worst collegiate performances in the bowl loss to Tennessee, Gates was admittedly down on himself entering the offseason.
That carried over into the spring and led to some sub-par practices, to the point where both Gates and his coaches publicly noted that his confidence had become an issue.
A switch seemed to flip over the last couple weeks of spring ball, though, and the Las Vegas native started to look like his old former Big Ten All-Freshman Team self.
That rebound has continued on through fall camp, and now with his swagger finally back, Gates is feeling primed for a big junior season.
"Right now as I am, I'm excited to where I've developed and how I've came along," Gates said. "This summer was big for me. I'm a lot stronger than I was last year and I'm the strongest I've ever been since I've been here. I love where I'm at right now."
As disappointing as the end of last season was for Gates - and pretty much Nebraska's entire offensive line - the struggles were definitely a learning experience for the 6-foot-5, 295-pounder.
Gates noted that this will only be his seventh year playing organized football, and 2016 was one of the few seasons where he couldn't just get by on his size, strength and ability alone.
Offensive line coach Mike Cavanaugh said he's seen a noticeable change in Gates' overall demeanor both on and off the field, particularly in the work he's put in to studying film and in the weight room.
"I'm excited to watch him play this year," Cavanaugh said. "He's worked hard, he's developed… When Nick trusts his technique, he's as good as there is.
"It comes down to that. It's what you do. He's good enough athlete, he's tough, he's powerful and he works real hard. He's been doing a good job."