Friday nuggets: Huskers gets back to work for Foster Farms Bowl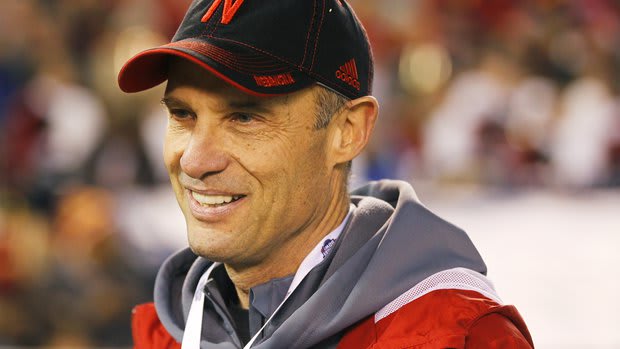 Here are some quick notes and observations from Nebraska's first bowl practice on Friday afternoon inside the Hawks Championship Center.
***Linebackers Marcus Newby and Dedrick Young and tight end David Sutton all sat out of Friday's practice while recovering from various injuries. Head coach Mike Riley said he expects Young to be ready to return to action by Monday, while Newby will hopefully come back by the first on-site bowl practice the following Monday.
***Two other Blackshirts, defensive tackle Vincent Valentine and cornerback Daniel Davie, were not seen at the beginning of practice.
***Riley said there was at least one player who was no longer on the roster, but wasn't ready to disclose who it was just yet. "I will tell you soon," Riley said.
***The good news was that receiver Alonzo Moore and linebacker Michael Rose-Ivey were both suited up after being listed as questionable last week with injuries.
***More good news was that receiver/return man De'Mornay Pierson-El was off his scooter and walking with only a slight limp. He seems to be progressing well in his recovery from a season-ending knee injury.
***Also, linebacker Luke Gifford - who underwent season-ending hip surgery earlier this year - is off his scooter and walking without a limp.
***Running back Terrell Newby said his lingering ankle injury feels "a lot" better than it did after the Iowa game because he's finally been able to let it heal during the time off.
***Newby, a native of Los Angeles, said he's already had numerous ticket requests from family and friends back home for the bowl game. He said only growing up four hours from Levi Stadium, so he's really looking forward to returning to the Golden State.
***Defenisve tackle Maliek Collins said he wasn't focused on his future plans regarding the NFL Draft right now, but said he has submitted a request to be graded out by the NFL Draft advisory board. Riley said Valentine has also submitted his review request. Both players have talked to him about the situation and have agreed to discuss it in further detail after the bowl game. Riley said in general if a player has an opportunity to be taken high in the draft, he will advise them to declare early.
***The Huskers changed up their practice format a bit by having he first- and second-team players start off the day and then were joined by the rest of the team midway through the session. The top units then wrapped up and the lower squads stuck around for their own practice for about another 45 minutes. Riley said he hopes to do that at least six more times during the bowl preparations.
***Riley said he didn't get back to Lincoln until 2 a.m. Riley was in San Francisco earlier this week doing scheduled events with the Foster Farms Bowl and checking out the hotels and facilities the Huskers will use during their bowl week.