Fall Camp Preview: Defensive line
As things get closer to the start of fall camp, HuskerOnline.com will spend the next couple of weeks breaking down the different position groups and biggest storylines heading into the 2018 season.
Today we take a look at Nebraska's defensive line, a unit with plenty of returning experience but still plenty left to prove.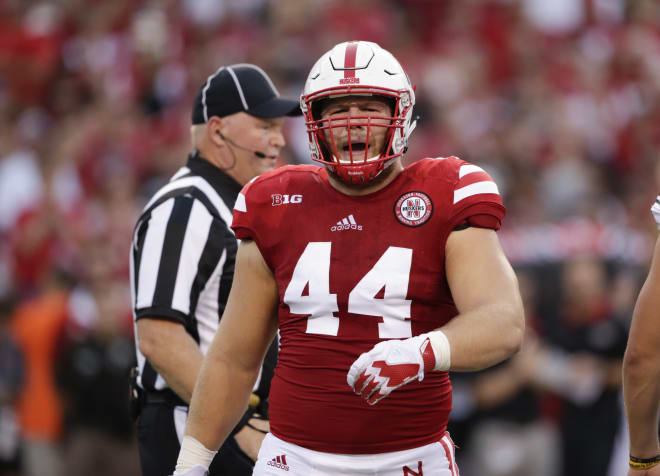 WHAT WE KNOW: The transformation is well underway
No element of Nebraska's defense was good last season, and the play up front of the defensive line was part of the problem.
When head coach Scott Frost, defensive coordinator Erik Chinander, and defensive line coach Mike Dawson took over this offseason, a point of emphasis during spring ball was to reshape the d-line in every aspect.
Not only did they want their front to be bigger, stronger, and more explosive, they also had to instill an attacking mindset within the unit to force the issue on every snap as opposed to sitting back and reacting like in the previous scheme.
That process got off to a great start this spring, and the work put in this summer has even furthered that development.
The line has reportedly beefed up significantly across the board, with three players - Carlos and Khalil Davis and Freedom Akinmoladun - all tying for the team high with a three-rep squat max of 765 pounds.
With that added strength should come a major boost in confidence, which in turn should go a long way in the group taking on the proper level of aggressiveness on the field.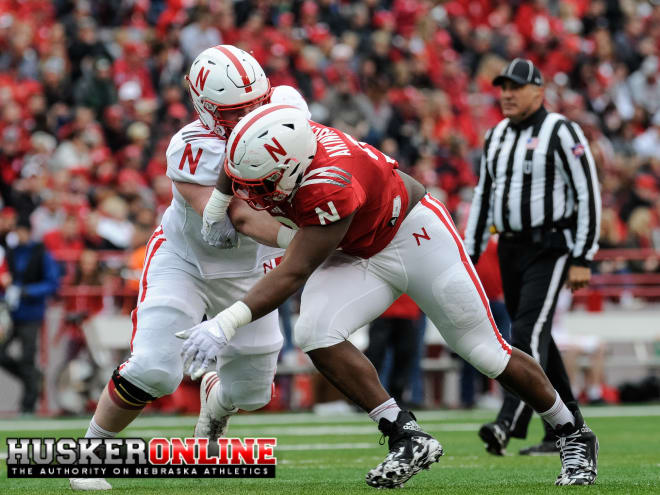 WHAT WE WANT TO KNOW: Will the pass rush improve? 
When it came to getting to the quarterback, Nebraska was as bad as any team in college football.

The Huskers ranked 118th nationally and dead last in the Big Ten with a mere 14 sacks in 2017. Now Chinander and NU's defensive staff are determined to change that.
The days of rushing three and dropping eight into coverage appear to be done, as do the days of telling your defensive line not to rush upfield and keep the quarterback in the pocket.
Chinander has made it clear that attacking the quarterback is the foundation of his defensive philosophy, and earlier this spring he shared a statistic that over 90 percent of drives that have a sack end in no points.
Registering sacks is a task that goes well beyond just the defensive line, especially in a 3-4 base scheme. But there's no question that the Huskers need more production from their edge rushers to accomplish Chinander's ideal plan.
Will Akinmoladun - who has 9.5 sacks in 29 career games - get back to his old form? Will either of the Davis twins finally be allowed to reach their full potential in NU's more aggressive system?
Ben Stille has packed on 35 pounds of muscle over the offseason after leading the team with 3.5 sacks and 10 tackles for loss. DaiShon Neal had a big spring and capped it with a game-high two sacks in the Red-White game.
There are plenty of candidates to help revive Nebraska's pass rush; it's just a matter of how many will step up.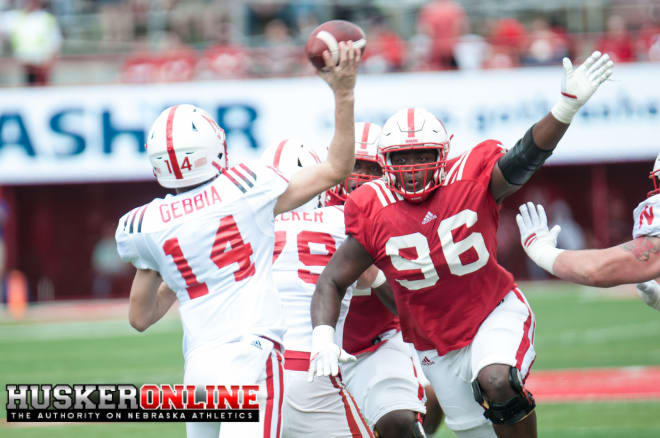 WHAT WE'RE LOOKING FORWARD TO SEEING: The d-line's new interchangeability
The defensive line entered the spring as one area where the lack of proven depth was a bit of a concern looking ahead to the 2018 season.

The good news was that not only did some players perform well enough to help ease some of those worries during spring ball, the d-line as a whole became potentially a lot more versatile with the massive physical gains made this offseason.
Along with Stille, Carlos Davis is up 30 pounds from last season at 325 and nose tackle Damion Daniels is up to 340 pounds from 310 last year, according to the weights listed in the 2018 NU media guide.
Nebraska also added transfer Vaha Vainuku (325 pounds) at nose tackle, providing some needed depth and experience in the middle.
Because of those significant gains, the Huskers now own the luxury of having several players who could play either end or nose depending on the package.
Carlos and Khalil Davis (310) are the most obvious of those pieces, but there have been talks that a guy like Mick Stoltenberg (315) - the assumed No. 1 nose - could occasionally move out to end should NU want to go with a bigger front.
Think about a short-yardage line consisting of Carlos Davis, Stoltenberg, and Vainuku, or a pass-rushing group of Akinmoldun and Khalil Davis on the outside with Carlos in the middle. The possible combinations are vast and intriguing.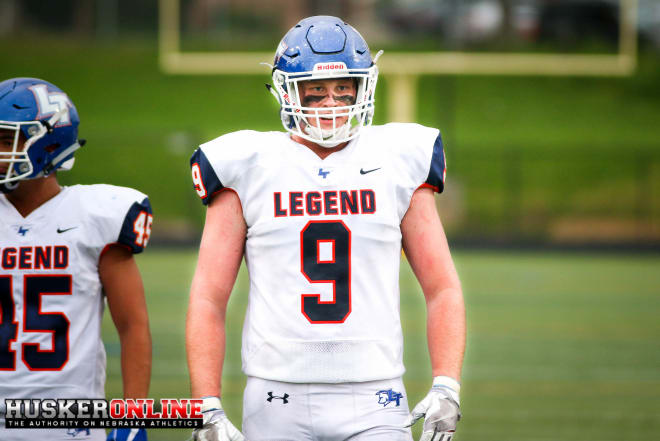 FALL CAMP NEWCOMERS
Nebraska will add two new pieces on the defensive line this fall with the arrivals of incoming freshmen Tate Wildeman and Casey Rogers.
Both players have ideal physical measurables and football intangibles, and both play with a high motor and look like players that should develop nicely under strength coach Zach Duval.
It's hard to project either the four-star Wildeman (pictured above) or the three-star three-star Rogers will factor into the defensive end rotation this season, but they should be in the discussion in due time.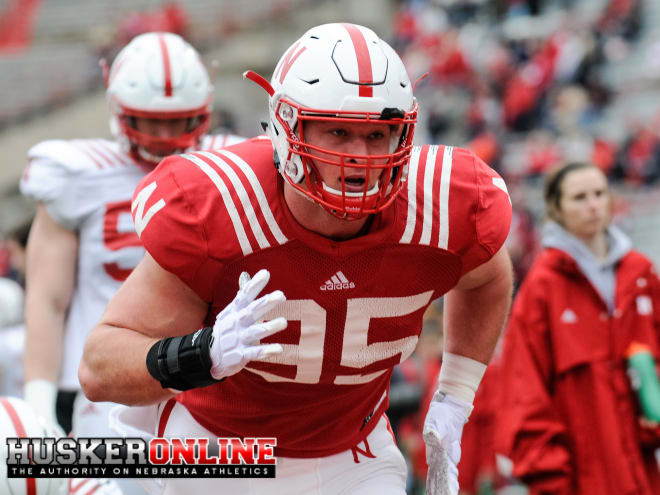 FALL CAMP PREDICTION
The added weight and strength this summer should go a long way in transforming the defensive line, and after last season, there's really nowhere left to go but up.
Nebraska will still probably have to get creative with its blitz packages to produce the type of backfield pressure it wants and needs, but there's no reason why the d-line can't be significantly better in 2018.
There's strong leadership in place with guys like Stoltenberg, the Davis twins, Akinmoldun, and even Stille, and they should continue to set the tone for the Huskers' front to get back to the level it used to be.
FALL CAMP PROJECTED DEPTH CHART
NT
1. Mick Stoltenberg, Sr.
2. Vaha Vainuku, Jr.
OR
Damion Daniels, RFr.
DE
1. Ben Stille, So.
2. Khalil Davis, Jr.
DE
1. Carlos Davis, Jr.
OR
Freedom Akinmoladun, Sr.
OTHER PROJECTED CONTRIBUTORS
DaiShon Neal, Jr.; Peyton Newell, Sr.; Deontre Thomas, So.