2021 LB Kpai went with his heart and chose the Huskers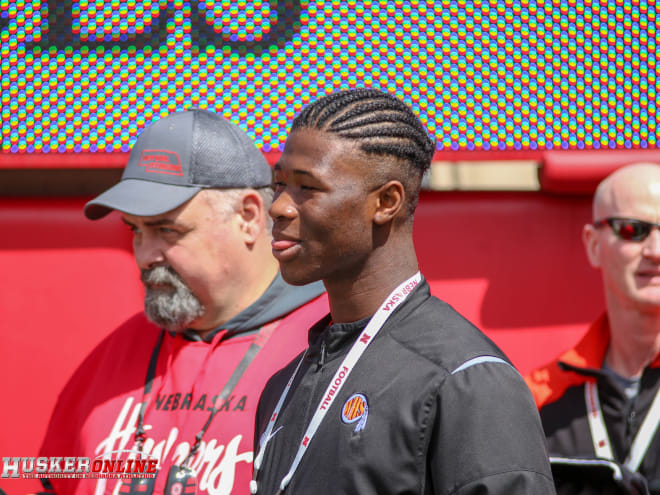 Nebraska continues to have a strong pipeline into Sioux Falls (S.D.) Washington after picking up a commitment from 2021 linebacker Randolph Kpai. Kpai wanted to put recruiting behind him and said that he went with his heart in choosing the Huskers.

"I didn't want to go into my senior season as a recruit," Kpai said. "The connections and the relationships that I have made with the coaching staff and the players at Nebraska made it feel right. I went with my heart."
The inside linebacker is going through an overhaul at Nebraska. The position is definitely getting represented by more mobile, athletic and versatile players. Kpai knows that's where the Huskers see him at the next level.

"They do like me as an inside linebacker, but they really haven't said too much about it. I am down for whatever can help out the team the most. I don't really care where they put me. I will make the most out of any opportunity."
Washington high school head coach Chad Stadem gushed about his junior linebacker. He said that he and his coaching staff have challenged Kpai with a wide array of responsibilities on the football field.

"He's different," coach Chad Stadem said. "He's very dynamic. He's athletic. He's actually kind of a hybrid guy already. And he's just 16 years old.

"We asked him to do a variety of different things for us on defense. We would ask him to get pressure on the quarterback or guard a wide receiver or defend the edge. He played everywhere."

Kpai says that he definitely felt like he was a priority recruiting target by the Huskers. He said that he was in Lincoln multiple times this fall and each time he said that he really felt at home when he was visiting.

"Yes, definitely," Kpai said. "The coaching staff and really the whole football program made it feel like home to me at Nebraska."
There is an upcoming junior day, but Kpai didn't know if he would be back in Lincoln that weekend or not. He only knows that he pans to get back and that he wants to see more around the campus and check out the surrounding areas.

"I want to get back down soon to see more of the campus, check out the academics and see more of the area. I don't really have any dates set. I just know that I want to get back down there again."
Nebraska really got Kpai at the right time because it seems that he was set to become more popular as time went on. The 6-foot-3 and 185-pound Kpai had a list with his top four, but there were a number of other teams that were inquiring about him.

"I was really down to a top four schools when I made a decision," Kpai said. "I was down to Nebraska, Minnesota, Iowa and Iowa State. All of those schools were really great and I couldn't have made a wrong choice, but my heart was with Nebraska.
"I was getting interest from some other schools. I don't remember all of them. A few of them were Cal, LSU and Notre Dame."
Kpai is back at work focusing on his body and getting stronger this winter. He says that he will go out for track and will do multiple events.

"Right now I am doing power lifting. I will also be doing track and field. I mainly do relays like 4x100 and 4x200. I throw shot put and I will also be doing discus this year too."
Kpai is on track to graduate early (fall of 2020) and enroll early at Nebraska.